Are You Ready To Get Into The Heavy Sweaty Stuff Without Worrying About Your Lady Parts?
You're In The Right Place If You're Done With The Traditional Pelvic Floor Advice & Want To Train Hard.
The Barbell Balance Strength And Lady Parts 1:1 Program Is For Serious Women Who Want To Get Back To The Heavy Sweaty Stuff And Feel Brave In Their Bodies.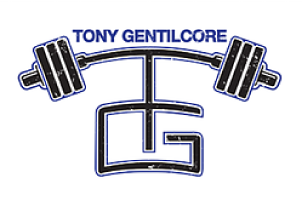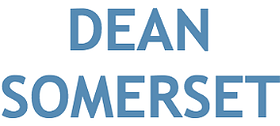 Do You Want To Put Your Pelvic Organ Prolapse Behind You For Good?
 This means you will learn to identify and trouble shoot your pelvic floor symptoms such as peeing, feeling like "something" is falling out, or pain in your lady parts to train like the badass you're capable of.
You are more than your pelvic floor. Learn to manage your prolapse, stop peeing, and reduce back/hip pain with my proven strategies. Get back to the heavy sweaty stuff that drives you without suffering in silence.
Build strength and endurance without feeling drained. You can meet your goals without spending hours in the gym.
Become brave in your body. Get badass strong and see what you're really made of. You've got this my friend.
Feel like your badass self and get an incredible training program that's flexible to your schedule. Never stress about missing sessions and paying for incomplete sessions again.
It's Time To Take Back Your Body And Make A Change That Will Keep You Managing Your Symptoms For The Rest Of Your Life.
Let's Talk About Why You've Stop By.
When doing a google search about how to exercise with pelvic organ prolapse, you're probably more scared than when you started looking for information.
You may be feeling lost and wondering how you will get back to "normal". You may have questions about whether or not working out is even safe.
Or feel restricted to glute bridges, kegels and breathing.
You don't have to call it quits.
Stepping up to a barbell, going for your first run, or hopping on the field doesn't have to be scary. Your body isn't doomed. You are not broken.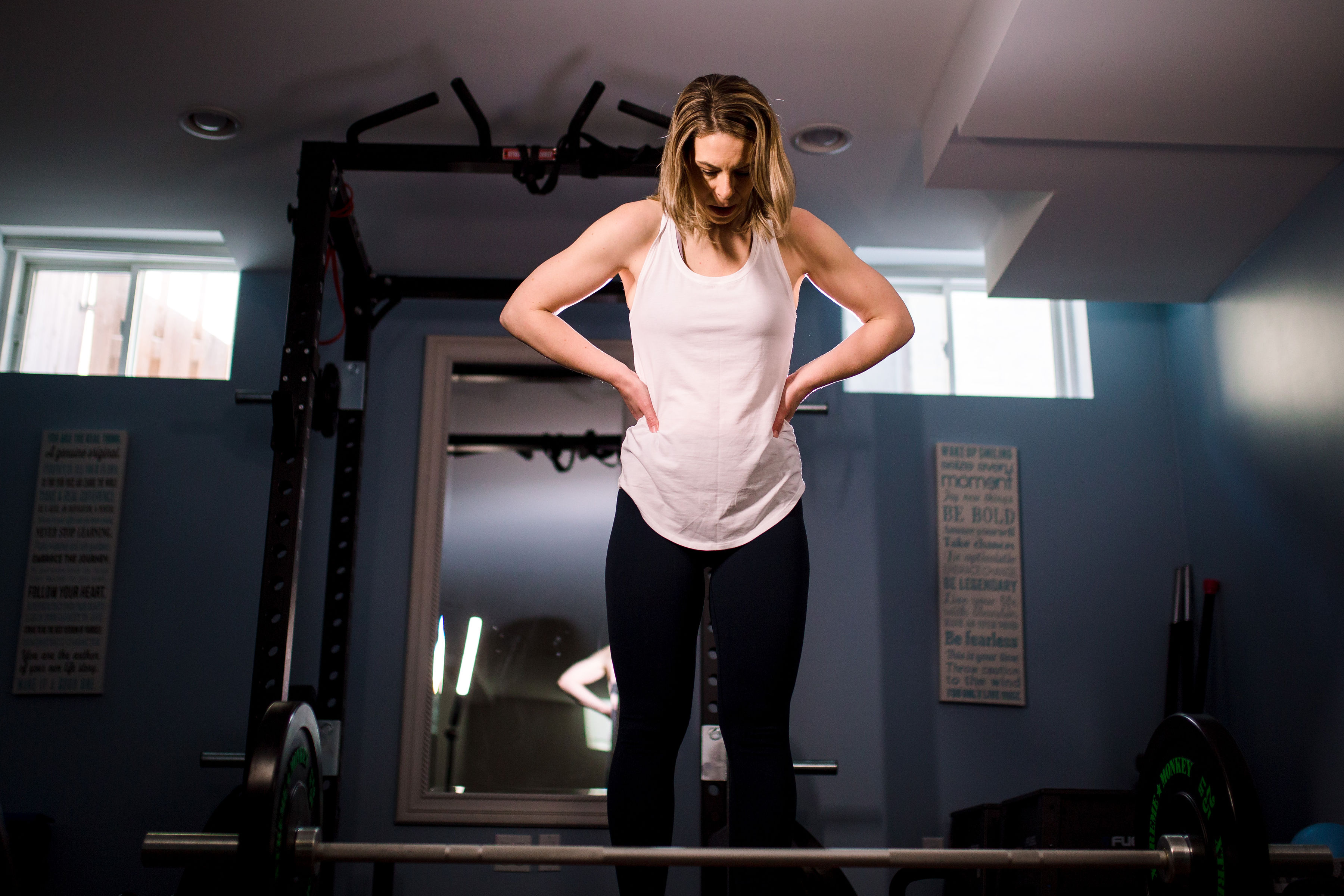 You need a strategy right for your body.
You may be asking what your vagina has to do with your strength training and performance goals. My answer is this, your vagina (aka pelvic floor) is a piece of an intricate system within your core. And your core which includes your vagina is essential in bracing for heavy lifts and explosive movements like jumping.
If you're leaking, feeling a bulge, or there's pain in your lady parts, you are losing performance. That's right, by training your pelvic floor muscles, you will be adding to your overall game, and reduce the need to run off to the bathroom throughout your workouts.
This isn't a one size fits all process you see promised in a Facebook ad. This program is uniquely designed to your individual pelvic health needs, life demands and fitness goals. Your body is different and what works for one woman likely won't work for you. That's right. No two bodies and vaginas are alike.
Now, working with clients all over the world, I have been able to help these women successfully return to competing in marathons, participate in CrossFit, and enjoy jazzercise with full confidence their pelvic floor can handle the impact.
Your program is designed based on the training you enjoy and what you CURRENTLY need. So if gentle yoga isn't your thing, you won't have gentle yoga in your workouts.
You will build strength, run like a boss, and jump and feel empowered in your beautiful body. By learning the ABC's of your pelvic health to train your body to manage symptoms and free yourself of that sinking feeling of not feeling brave in your body and giving up on the heavy sweaty stuff or even sitting out of favourite family activities.
Never doubt if you're doing a movement with the right strategy. You will have access to an exclusive training app which includes video demonstrations and writing instructions. Don't forget, you also have direct access via FB messenger of at any point you have questions.
Accountability is key, and if you want results, you have to maintain consistency. I will be checking in through your training app and will be able to see your tracked workouts. If I see you've been missing your workouts, I will reach out to see how I can help you stay on track.
 Strength And Lady Parts 1:1

 Program

 Gives You…
Solid strategies that help you build strength, run like a boss, and burpee like the world burpee champion and feel empowered in your beautiful body. Not trapped by it.
A program that handcrafted to work within your busy schedule, equipment, and goals. If you have 20 minutes in your living room, no biggie.
Accountability is key, and if you want results, you have to maintain consistency. I will be checking in through your training app and will be able to see your tracked workouts. If I see you've been missing your workouts, I will reach out to see how I can help you stay on track.
Never doubt if you're doing a movement with the right strategy. You will have access to an exclusive training app which includes video demonstrations and writing instructions. Don't forget, you also have direct access via FB messenger at any point you have questions.
World class coaching from an expert regularly invited to speak at the University of Western Ontario. Your coach has over a decade of coaching trusted by elite Athletic Coaches, Maternity and Family Doctors, as well as Pelvic Floor Physiotherapists. Yes, professional in the top of their field trust me with their patients.
Amanda's results exceeded her expectations and she's back to her high-impact training. She was able to stay focused on her program, learned to properly manage her symptoms of incontinence and pelvic organ prolapse, and has been able to compete in the 2018 CrossFit Open without her symptoms holding her back..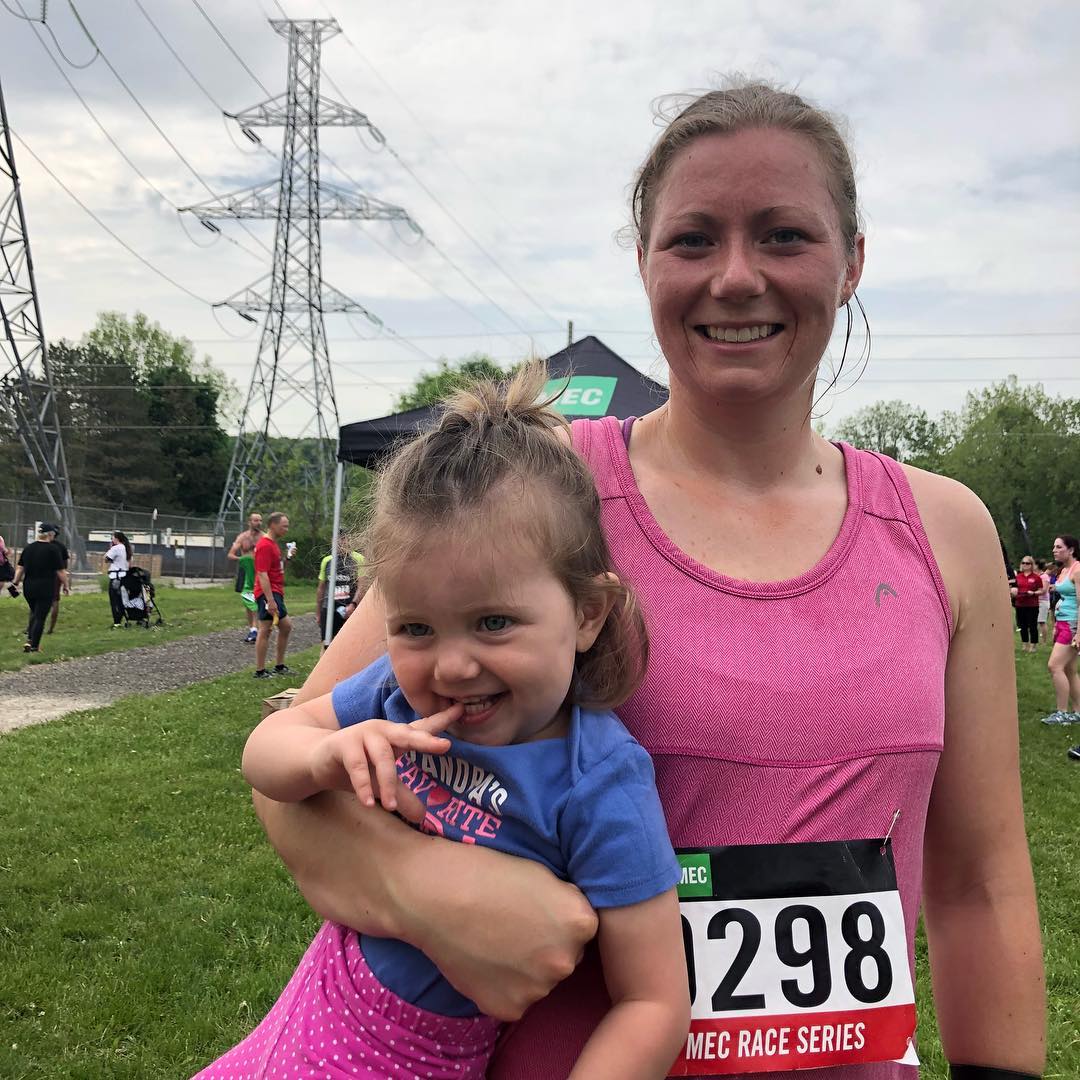 Terrell carefully watched me perform movements. She taught me how to breathe while performing the movements, to better brace my core and tie in my pelvic floor function. She also gave me exercises to help with the pelvic floor issues I was having. She showed an interest and cared about my progress. She made modifications right away when needed. She helped me greatly and taught me so much about my pelvic floor during exercise that I had no knowledge about. I wish I had worked with her sooner after giving birth!
Meet Your Coach, Terrell Baldock.
I'm all about taking care of you and meeting you where you're at. You will learn strategies to heal and to thrive in your fitness endeavours​. 4 years ago, only 12-weeks postpartum with my second baby, I was diagnosed with a pelvic organ prolapse of my bladder and urethra.
I had some incontinence during my workouts before pregnancy, but never imagined it was related to my pelvic floor.   I had no one to turn to for help. So I became that person.
Through rehab, courses and working closely with pelvic floor physiotherapists, I became comfortable to begin training at a higher capacity.
I had to put my training plans on hold, temporarily. After a surprise pregnancy, unplanned c-section and a round of rehab that took 4-months, I signed up for CrossFit. No leaks, no sagging, no symptoms. Yes, there is life beyond pelvic floor dysfunctions like incontinence, pelvic pain, and pelvic organ prolapse.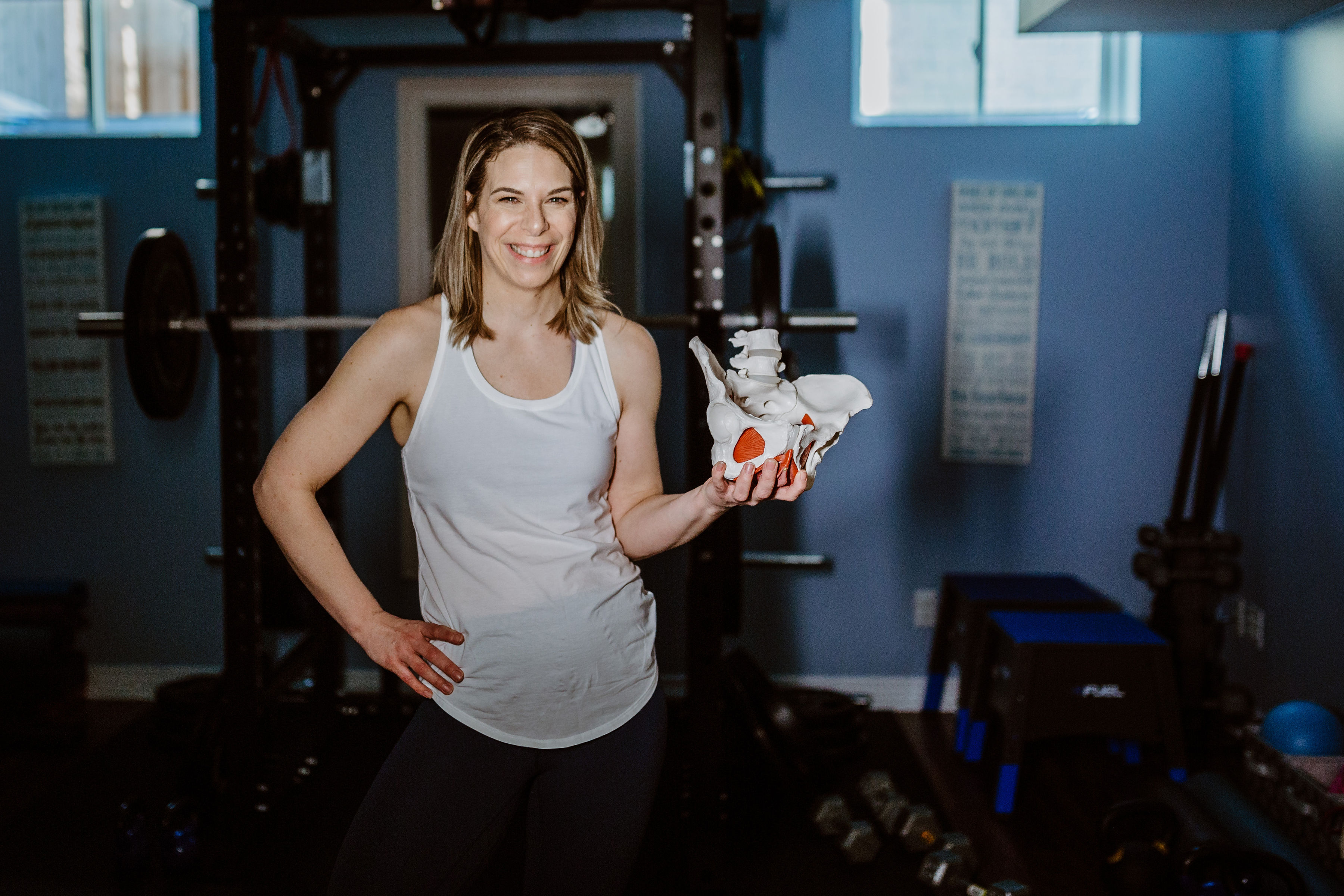 Here's the big issue. 
Women are generally told to limit activity with pelvic floor dysfunctions by their care providers, leaving them feeling hopeless and afraid to move. Period.
This can be life altering, affecting your mental health, physical health as well as your relationships with others.
You need to restore your mind and body balance first.
With a decade of experience in the fitness industry, I'm here to help you. I want to help educate you to make informed decisions and provide guidance regarding your training that will serve you a lifetime, not just a few weeks.
You Can Do This! But You Need The Right Coach & The Right Plan.
You can have it all like Amanda, who became strong, confident, and retook control of her body after her third baby to return to CrossFit.
Your training will be strategic
Allowing you to stay focused and make consistent progress, even when life gets chaotic. And it will.
All you need is thirty to forty minutes a few times a week. I know you're busy, so we make each workout efficient.
You will retrain your core and pelvic floor
To properly and restore your pelvic floor to function optimally. This is integrated into your training plan.  Did I mention we do this with barbells, dumbbells, and kettlebells? 
You will have flexibility with nutrition and put an end to restriction.
This will give you the freedom to still indulge from time to time. If I'm going to eat my favourite treats like Rocky Road ice cream, I'm not going to tell you no.
You'll balance nutrient-dense foods, ensuring that you are getting all of the good nutrition your body needs.
What Working With Terrell Will Do For You
If you were to work with a trainer in a gym or boutique studio, you may only see your coach 3 times a week at most. You work with me, you have exclusive access to my inbox. This gives you the option for messaging, support and feedback. A 60 minute session with a trainer who has no experience working with women with pelvic organ prolapse, pelvic pain due to exercise, and unintentionally peeing won't do you any favours long term. What will impact your long term is consistency and pelvic health management.
Online and hybrid coaching is flexible to your schedule. You don't have to worry about running late to a session or class because your little one thew down and epic temper tantrum as you were leaving the house. Why not work out when it suits you?
I have nearly a decade of experience, a proven track record and multiple certifications when it comes to training women and pelvic health. I understand your unique needs and know how to address common core and pelvic floor related dysfunctions. I get my clients the results they want while meeting them where they're at (which is always changing.)
What Is Hybrid Coaching you ask? If you are local to London, Canada, you can blend both online coaching and in-person coaching in one package.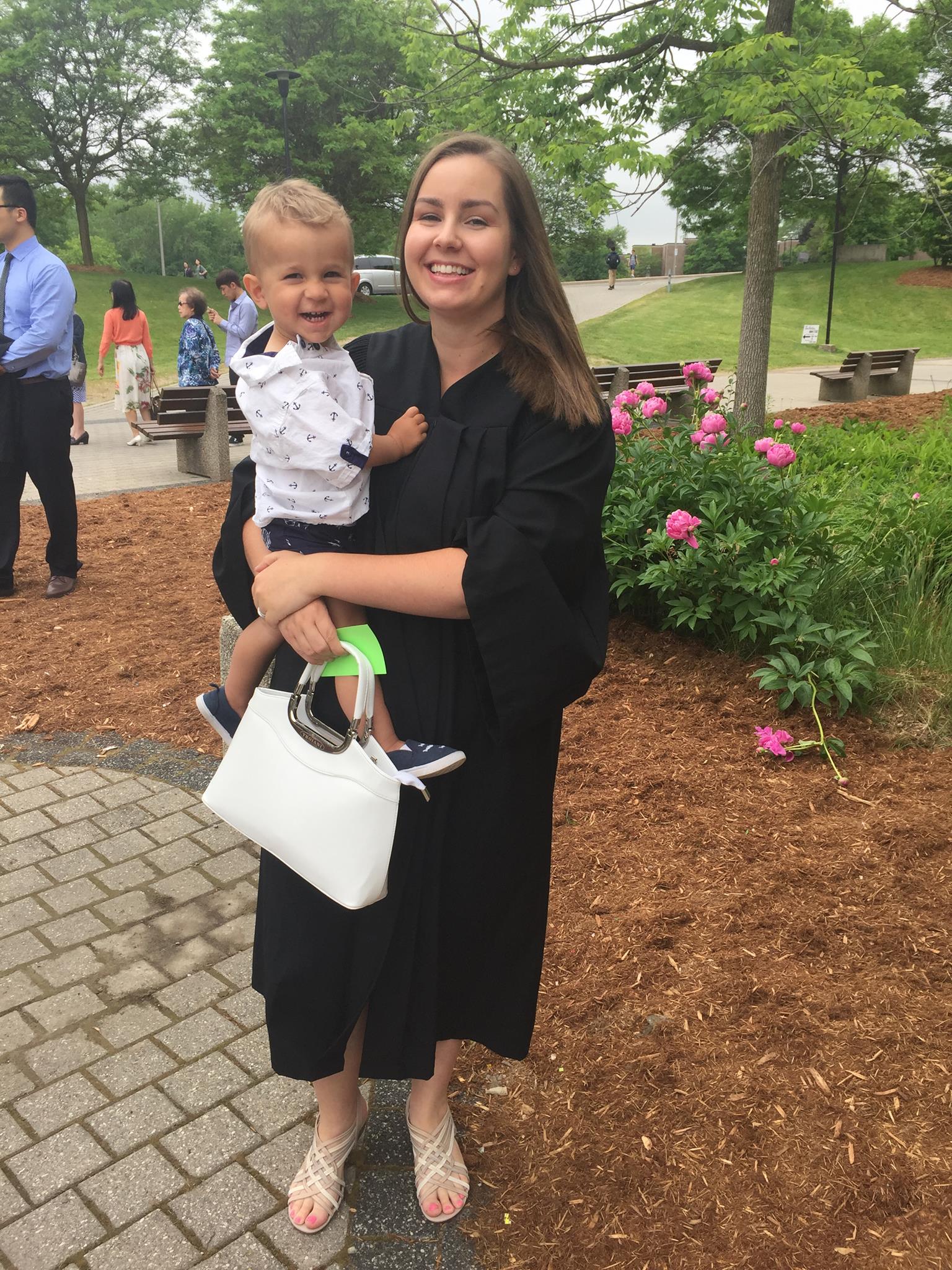 Kayleigh's results speak volumes.
She was able to stay focused on her program, raise her two young children, and graduated with her Ph.D. in Pharmacology.
My body is strong again! I don't have backaches constantly and my arms are strong and secure to carry both my boys around when needed. I was even able to carry my younger son in his snugli and all our luggage through the Orlando airport without any problem thanks to our training
Is Strength & Lady Parts 1;1 Program Right For You?
Your Body Revitalization program is 100% customized to your busy schedule and current fitness level.
I'd love to be your coach and guide you through this incredible journey. You'll have to commit to yourself but I can help you become stronger and more powerful while managing your pelvic health symptoms.
Are you ready to get started today?
That's not it. You will also:
Put on lean muscle and look defined. Why not feel confident on the inside and outside?
Get stronger and reach new PRs that may seem impossible. Yes, you can challenge your body to work harder than before your pelvic health became an issue.
Improve conditioning and make it through the hardest.​ Run, jump, and feel the burn while keeping the contents of your pelvic floor inside your body.
Feel empowered to challenge yourself. You're so much stronger than you think.
Terrell reminded me that everything is possible, she knew when I needed more and when I needed to back off, she individualized my program like no one ever, reminds me that my pelvic floor is pliable and will shift for the better if I take my time.
I 1000% would recommend Terrell and her program to any woman wanting their life and pelvic floor back!
Customized Coaching Ensures Best Results Because You Get A Program Customized For Your Body.
It's time to have your cake and eat it too by becoming an expert on your own body.  

This

 Is How We Make It Happen.
Customized Workouts
Work around your busy life. Your program is designed to consider every aspect of your life. From busy work schedules, your goals, and available equipment, your program is put together to complement your life. Not make you feel like a prisoner.
Evidence Based Training. This is a fancy way of saying there's science behind your program, so you become stronger and manage your pelvic floor symptoms at the same time. You'll look forward to the day where feeling like "something" is falling out is a thing of the past.
 Take the guesswork out of what's "safe" or "Am I doing this exercise the right way?". With my custom app, you will be given video demonstrations and written instructions just by hitting the play button. It's like having me in your back pocket.
Direct access for all your training questions so you will become empowered for a lifetime. If you have questions or need some encouragement, I'm here for you.
Become your best cheerleader. Your mindset can make or break your training. So why not have a mindset that works for you? Discover how strong you are when you challenge yourself to a new PR or carry your Costco haul from the car to the house
Accountability for the win.
When you miss workouts at your boutique studio, anyone call to check in?
Missed workouts happen, but those days can easily turn into months. I make sure this doesn't happen by sneaking daily peeks into your training app and reaching out via text to keep you on track with your fitness goals.
I'm not going to sugar coat this. Learning to manage your pelvic health while you workout isn't always going to be a walk in the part in a few weeks. So if you're looking for a 'quick fix' you won't find it here
If you're serious about putting the work in, you will transform your body for life.
Before You Apply, Read This
I understand there is a minimum commitment to get started. After I meet the terms of the agreement, I can cancel anytime
Yes, I know life gets busy, but there is no better time than now to put the work in to change my body. Terrell will customize my program based on my busy schedule.
I understand Terrell will  answer texts, emails and calls within a 24 hour period. She often times will answer them much sooner,
I understand this isn't a quick fix. I need to commit 2-3 hours weekly.
I understand working with Terrell online is a fraction of what it costs to work with her in person and will help me reach my fitness goals more efficiently that going it on my own.
I understand I will need access to the following.
(Please note these are not all necessarily. I will customize your workouts using the equipment you have whether you're training out of house or gym.)
I will be physically and mentally challenged. If I need support of guidance, I will reach out to Terrell immediately when this happens. Constant communication is the only way to overcome these challenges to keep moving forward.
If You Agree To These Terms To Train Like A Badass And Manage Your Pelvic Floor Symptoms, Please Feel Out The Form And I Will Be In Touch Within 24 Business Hours
Terrell has encouraged me to push myself outside of my comfort zone. She has helped me set goals that otherwise would probably not have been on my radar! I also wouldn't have been able to progress as far as I have without her.
I think that all pre-natal and post partum women would really benefit from Terrell's extensive knowledge around working with this population. There really are so many special considerations that cannot be overlooked. Terrell has really committed to being an up to date, expert in this field!
This error message is only visible to WordPress admins
Error: API requests are being delayed for this account. New posts will not be retrieved.
Log in as an administrator and view the Instagram Feed settings page for more details.