POPMAX:
Online Personal Training For Pelvic Floor Dysfunctions
The Barbell Balance Offers 1:1 Program Is For Serious Women Who Want To Get Back To The Heavy Sweaty Stuff And Feel Brave In Their Bodies.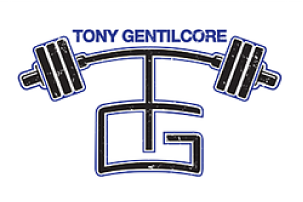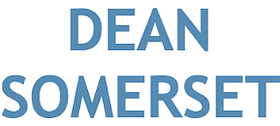 Do You Want To Put Your Pelvic Organ Prolapse Behind You For Good?
 This means you will learn to identify and trouble shoot your pelvic floor symptoms such as peeing, feeling like "something" is falling out, or pain in your lady parts to train like the badass you're capable of.
You are more than your pelvic floor. Learn to manage your prolapse, stop peeing, and reduce back/hip pain with my proven strategies. Get back to the heavy sweaty stuff that drives you without suffering in silence.
Build strength and endurance without feeling drained. You can meet your goals without spending hours in the gym.
Become brave in your body. Get badass strong and see what you're really made of. You've got this my friend.
Feel like your badass self and get an incredible training program that's flexible to your schedule. Never stress about missing sessions and paying for incomplete sessions again.
It's Time To Take Back Your Body And Make A Change That Will Keep You Managing Your Symptoms For The Rest Of Your Life.
Let's Talk About Why You've Stop By.
When doing a google search about how to exercise with pelvic organ prolapse, you're probably more scared than when you started looking for information.
You may be feeling lost and wondering how you will get back to "normal". You may have questions about whether or not working out is even safe.
Or feel restricted to glute bridges, kegels and breathing.
You don't have to call it quits.
Stepping up to a barbell, going for your first run, or hopping on the field doesn't have to be scary. Your body isn't doomed. You are not broken.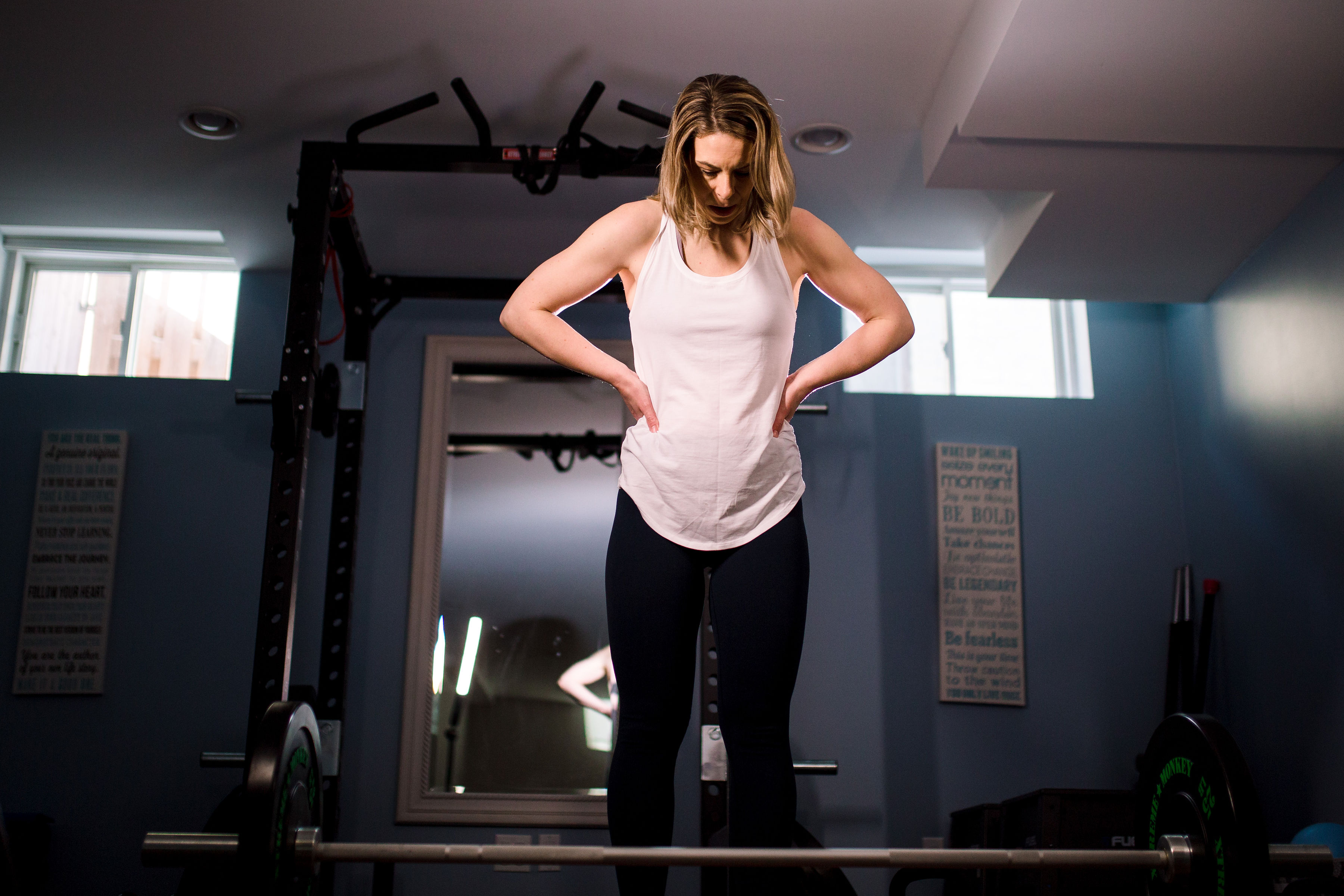 You need a strategy(ies) right for your body.
You know what?
A lot of women view the work we do as empowering. And there's a reason why. Three Heads Are Better Than One.
Lisa was probably a lot like you. she was told by her pelvic floor physiotherapist to only do bodyweight workouts going forward. As an olympic lifting coach and avid CrossFit Athlete, this wasn't going to be good enough. Nor should it be.
Lisa immediately started working with me after finding me in a POP support group on Facebook. And once we found what Lisa was able to tolerate well, we quickly progressed. 3 months later, she was back to olympic lifting.
Now, Lisa is one of my coaches. She's been there, fallen hard, and is now feeling brave in her body again.
Here's how Lisa did it!
When You Choose POPMAX, You'll Receive…
Solid strategies that help you build strength, run like a boss, and burpee like the world burpee champion and feel empowered in your beautiful body. Not trapped by it.
A program that handcrafted to work within your busy schedule, equipment, and goals. If you have 20 minutes in your living room, no biggie.
Accountability is key, and if you want results, you have to maintain consistency. I will be checking in through your training app and will be able to see your tracked workouts. If I see you've been missing your workouts, I will reach out to see how I can help you stay on track.
Never doubt if you're doing a movement with the right strategy. You will have access to an exclusive training app which includes video demonstrations and writing instructions. Don't forget, you also have direct access via FB messenger at any point you have questions.
World class coaching from an expert regularly invited to speak at the University of Western Ontario. Your coach has over a decade of coaching trusted by elite Athletic Coaches, Maternity and Family Doctors, as well as Pelvic Floor Physiotherapists. Yes, professional in the top of their field trust me with their patients.
Through discovering what Lisa was able to tolerate well on the gym floor, our Head Coach Terrell handcrafted a 4 month coaching program that included custom workout based on Lisa's pelvic floor needs and goals of CrossFit and Olympic Lifting.

Meet Your Head Coach, Terrell Baldock.
I'm all about taking care of you and meeting you where you're at. You will learn strategies to heal and to thrive in your fitness endeavors​. 4 years ago, only 12-weeks postpartum with my second baby, I was diagnosed with a pelvic organ prolapse of my bladder and urethra.
I had some incontinence during my workouts before pregnancy, but never imagined it was related to my pelvic floor.   I had no one to turn to for help. So I became that person.
Through certification courses like Pregnancy And Postpartum Athleticism, Postnatal Fitness Specialist, and PopUp Pro, I began building my tool kit through The Female Athlete course for physios and fit pros, to obtaining running and pelvic health continued education through Carrie Pagliano, DPT
I had to put my training plans on hold, temporarily. After a surprise pregnancy, unplanned c-section and a round of rehab that took 4-months, I signed up for CrossFit. No leaks, no sagging, no symptoms. Yes, there is life beyond pelvic floor dysfunctions like incontinence, pelvic pain, and pelvic organ prolapse.
 Now I'm trusted by Elite female athletes, CrossFit Games Athletes, as well as Boston Marathon Runners, by helping them get back to their in a realistic timeframe.
 Here's the big issue with the common advice given to women with prolapse…
Women are generally told to limit activity with pelvic floor dysfunctions by their care providers, leaving them feeling hopeless and afraid to move. Period.
Maybe you've experienced the same thing. Seems like every time you try to fix your prolapse, you end up back where you, instead.
It's frustrating. It's disappointing. And it's a little bewildering to look around and see all of these other people who make it look so easy to get back into heavy lifting and heart heavy workouts.
Kind of makes you wonder, what do these other people have that you don't have? Why are they able to lift that much or run that fast, when you've been trying for weeks, months or even years… and it just doesn't work for you? Are these other people special somehow?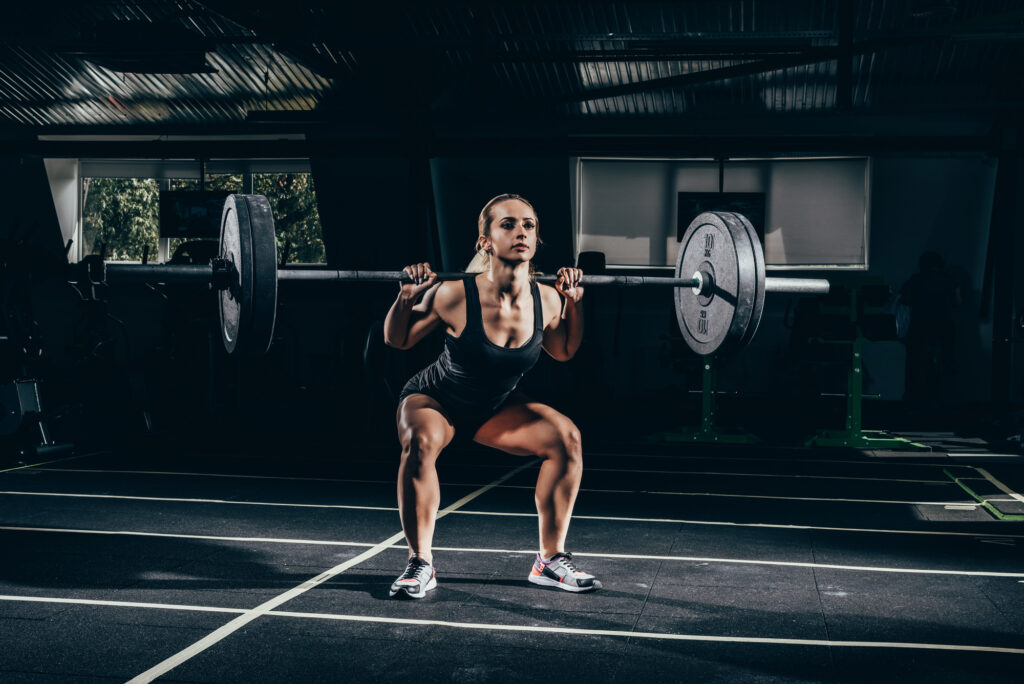 The answer is no, the others aren't special. Most of them are just like you and Lisa. But what's different between you and these other people is that these others have discovered one simple trick for navigating symptoms on and off the gym floor.
Remember how I said Lisa tried and failed many times? Well eventually Lisa was able to lift and run again. But it didn't happen until she discovered how to navigate her symptoms in ways that work for her.  And once she figured it out, it's like everything fell into place.
The good news is that you can enjoy the same results! And that's because you too can find out
With a decade of experience in the fitness industry now bringing on Coach Lisa And Coach Kylie To Do The Same. We're here to help you. We want to help educate you to make informed decisions and provide guidance regarding your training that will serve you a lifetime, not just a few weeks.
You Can Do This! But You Need The Right Team Of Coaches Coach & The Right Plan.
You can have it all like Lisa, who became strong, confident, and retook control of her body after her first to return to CrossFit and coaching Olympic Lifting.
Your training will be strategic
Allowing you to stay focused and make consistent progress, even when life gets chaotic. And it will.
All you need is thirty to forty minutes a few times a week. I know you're busy, so we make each workout efficient.
You will retrain your core and pelvic floor
To properly and restore your pelvic floor to function optimally. This is integrated into your training plan.  Did I mention we do this with barbells, dumbbells, and kettlebells? 
You will have flexibility with nutrition and put an end to restriction.
This will give you the freedom to still indulge from time to time. If I'm going to eat my favourite treats like Rocky Road ice cream, I'm not going to tell you no.
You'll balance nutrient-dense foods, ensuring that you are getting all of the good nutrition your body needs.
Now Let's Imagine Life Without The Terrifying Feeling Of Prolapse…
Imagine waking up 12 months  from now. You feel strong and confident in your body, because you no longer have your prolapse dragging you down with every move you think about making. It almost seems surreal. You can hardly believe it when you lift heavy, get sweaty, and enjoy living your full and active best life.
 And yet here you are, enjoying  learning how to implement the Training For Lady Parts Method on and off the gym floor without really knowing where you need to start first..
Seems like a bit of a pipe dream, doesn't it? But this can be your life. And I'll show you how to do it.
Look, I know you probably have a skeptical eyebrow raised right about now. After all, you've tried to manage your symptoms on your own before, but it didn't exactly work out. So you've heard it all before. You've heard people saying, "kegels], and you'll strengthen your pelvic floor!"
But what happened?
Nothing! Or maybe a worsening symptom and you can't understand why.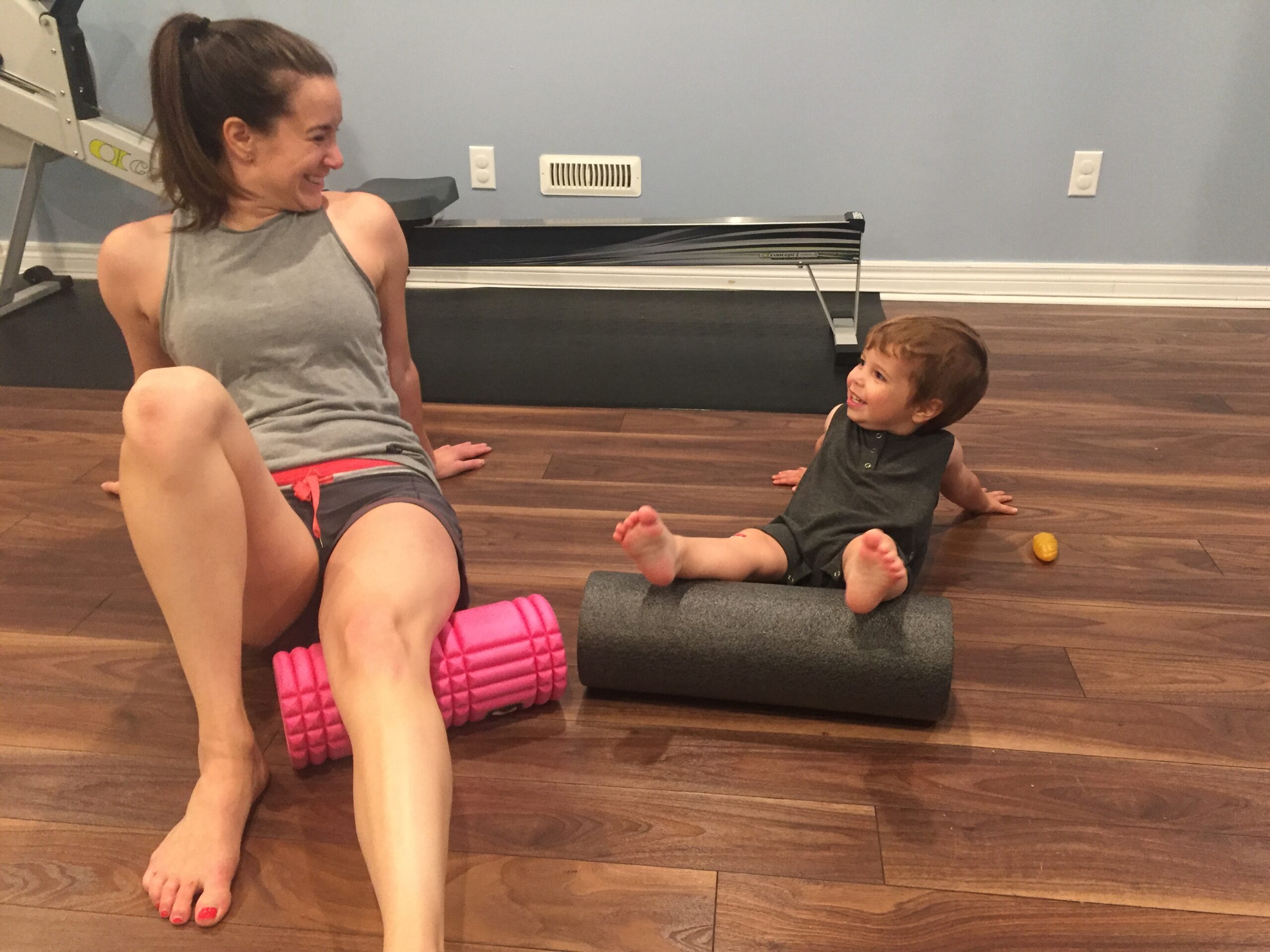 You ended up right back where you started:
Feeling broken and beyond repair. Like you're alone and no one can help you.
So I realize others have said the same thing I'm saying to you. And I realize it's difficult to believe that you really can living a life beyond thinking about your prolapse. But it's true. And I can prove it.
See, there are a lot of other people just like you who didn't think they'd ever be able to get through a day without symptoms  either.
Some of these people 
Some of them even believe they're only option is to quit the activities they love in order to save their vagina or the only option to feel better is with surgery.
But they all  got back to lifting heavy and getting sweaty– and they all had one thing in common. What was that one thing?
Simple – they all discovered POPMAX and stuck with it.  And suddenly they realized they had the missing puzzle piece – that one thing that was going to finally allow them to feel brave in their bodies again. And you can get they were blown away when it happened.
Take the example of Coach Lisa. Coach Lisa didn't think she would ever coach again. But just four months after coaching 1:1 with me, Coach Lisa  started to get excited about her training instead of dreading it..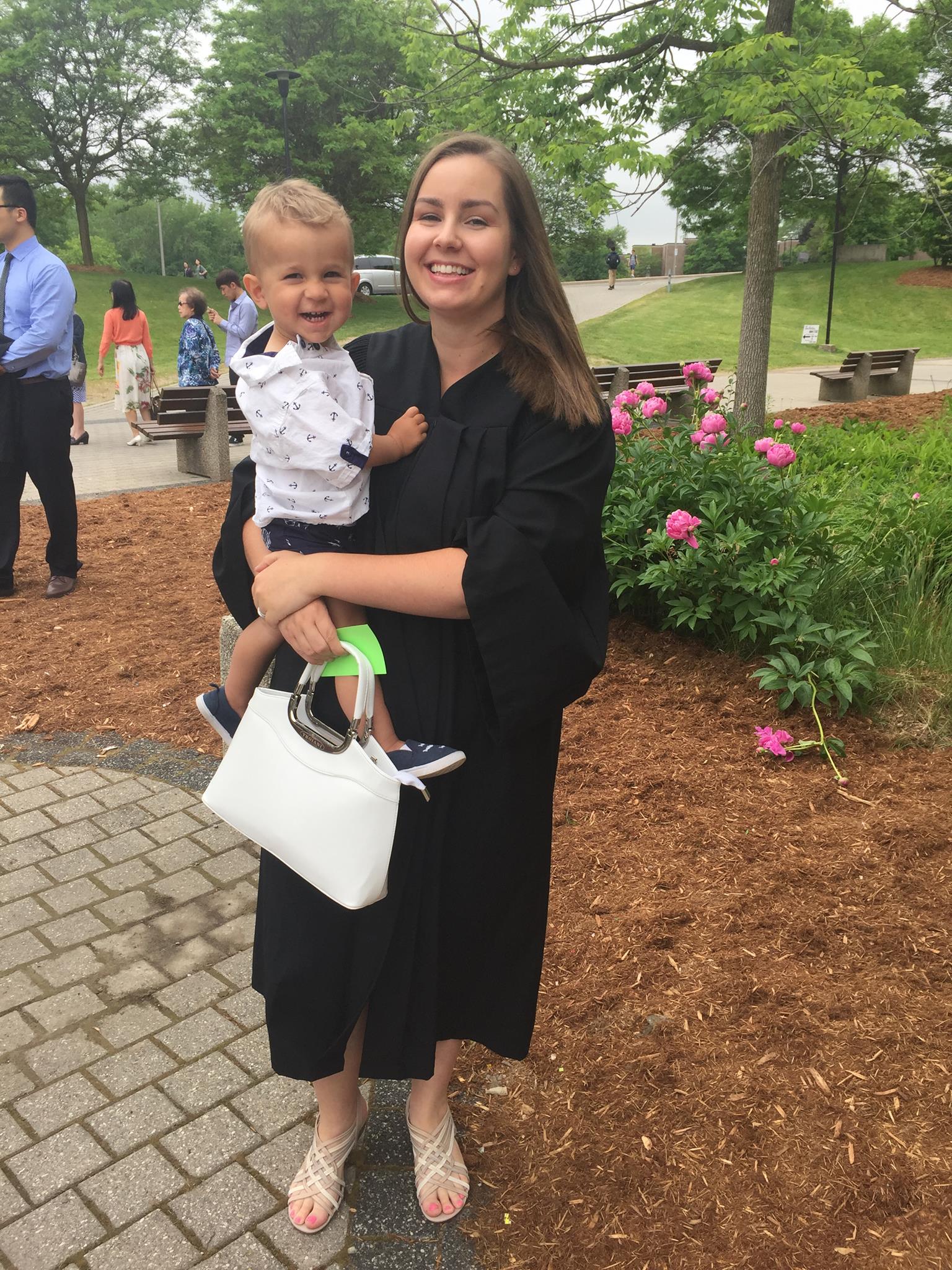 Kayleigh's results speak volumes.
She was able to stay focused on her program, raise her two young children, and graduated with her Ph.D. in Pharmacology.
My body is strong again! I don't have backaches constantly and my arms are strong and secure to carry both my boys around when needed. I was even able to carry my younger son in his snugli and all our luggage through the Orlando airport without any problem thanks to our training
That's not it. You will also:
Put on lean muscle and look defined. Why not feel confident on the inside and outside?
Get stronger and reach new PRs that may seem impossible. Yes, you can challenge your body to work harder than before your pelvic health became an issue.
Improve conditioning and make it through the hardest.​ Run, jump, and feel the burn while keeping the contents of your pelvic floor inside your body.
Feel empowered to challenge yourself. You're so much stronger than you think.
Terrell reminded me that everything is possible, she knew when I needed more and when I needed to back off, she individualized my program like no one ever, reminds me that my pelvic floor is pliable and will shift for the better if I take my time.
I 1000% would recommend Terrell and her program to any woman wanting their life and pelvic floor back!
Customized Coaching Ensures Best Results Because You Get A Program Customized For Your Body.
It's time to have your cake and eat it too by becoming an expert on your own body.  

This

 Is How We Make It Happen.
Customized Workouts
Work around your busy life. Your program is designed to consider every aspect of your life. From busy work schedules, your goals, and available equipment, your program is put together to complement your life. Not make you feel like a prisoner.
Evidence Based Training. This is a fancy way of saying there's science behind your program, so you become stronger and manage your pelvic floor symptoms at the same time. You'll look forward to the day where feeling like "something" is falling out is a thing of the past.
 Take the guesswork out of what's "safe" or "Am I doing this exercise the right way?". With my custom app, you will be given video demonstrations and written instructions just by hitting the play button. It's like having me in your back pocket.
Direct access for all your training questions so you will become empowered for a lifetime. If you have questions or need some encouragement, I'm here for you.
Become your best cheerleader. Your mindset can make or break your training. So why not have a mindset that works for you? Discover how strong you are when you challenge yourself to a new PR or carry your Costco haul from the car to the house
Accountability for the win.
When you miss workouts at your boutique studio, anyone call to check in?
Missed workouts happen, but those days can easily turn into months. I make sure this doesn't happen by sneaking daily peeks into your training app and reaching out via text to keep you on track with your fitness goals.
I'm not going to sugar coat this. Learning to manage your pelvic health while you workout isn't always going to be a walk in the part in a few weeks. So if you're looking for a 'quick fix' you won't find it here
If you're serious about putting the work in, you will transform your body for life.
Before You Apply, Read This
I understand there is a minimum commitment to get started. After I meet the terms of the agreement, I can cancel anytime
Yes, I know life gets busy, but there is no better time than now to put the work in to change my body. Terrell will customize my program based on my busy schedule.
I understand Terrell will  answer texts, emails and calls within a 24 hour period. She often times will answer them much sooner,
I understand this isn't a quick fix. I need to commit 2-3 hours weekly.
I understand working with Terrell online is a fraction of what it costs to work with her in person and will help me reach my fitness goals more efficiently that going it on my own.
I understand I will need access to the following.
(Please note these are not all necessarily. I will customize your workouts using the equipment you have whether you're training out of house or gym.)
I will be physically and mentally challenged. If I need support of guidance, I will reach out to Terrell immediately when this happens. Constant communication is the only way to overcome these challenges to keep moving forward.
If You Agree To These Terms To Train Like A Badass And Manage Your Pelvic Floor Symptoms, Please Feel Out The Form And I Will Be In Touch Within 24 Business Hours
You've mastered your kegels with exercise, but it seems like you always end up fumbling through it instead. Sometimes you even waste days spinning your wheels. And it seems like no matter what you try, you just can't seem to crack the secret of lifting heavy and getting sweaty…
Until now.
That's because I'm going to share with you five tips that you can use to master your kegels on and off the gym floor. You probably won't see some of these tips anywhere else – I know very few use them, and even fewer have ever shared them in public.  think it's time that everyone knows them.
Take a look…
Alignment: Keeping your ribs directly over our hips allows your diaphragm to work directly with your pelvic floor muscles, TvA and  multifidus. All of these muscles are known as the core canister and it works like a piston, assisting in managing intra-abdominal pressure. 
Breathing: breathing through your nose and out through your mouth like you're blowing through a straw initiates the pelvic floor to activate. Once you train your pelvic floor muscles to do that with the Training For Lady Parts Method, this becomes natural…regardless of your starting point.
Kegel (maybe?) One way to navigate symptoms during your workouts is to add in a kegel (maybe?). Incorporating your kegel into exercise that brings on symptoms is a great option if you have movement and strength within your pelvic floor (relax and contract). But if your pelvic floor muscles are tight (hypertonic), you may need to start with exercises that require you to consciously kegel (for now)
Progress. You need to be able to progress through all of this before lifting heavy and getting sweaty and managing your prolapse symptoms. This is where myself and my coaches can help you find your best starting point. Because you might not have to start from the very beginning as the Training For Lady Parts encourages you to do.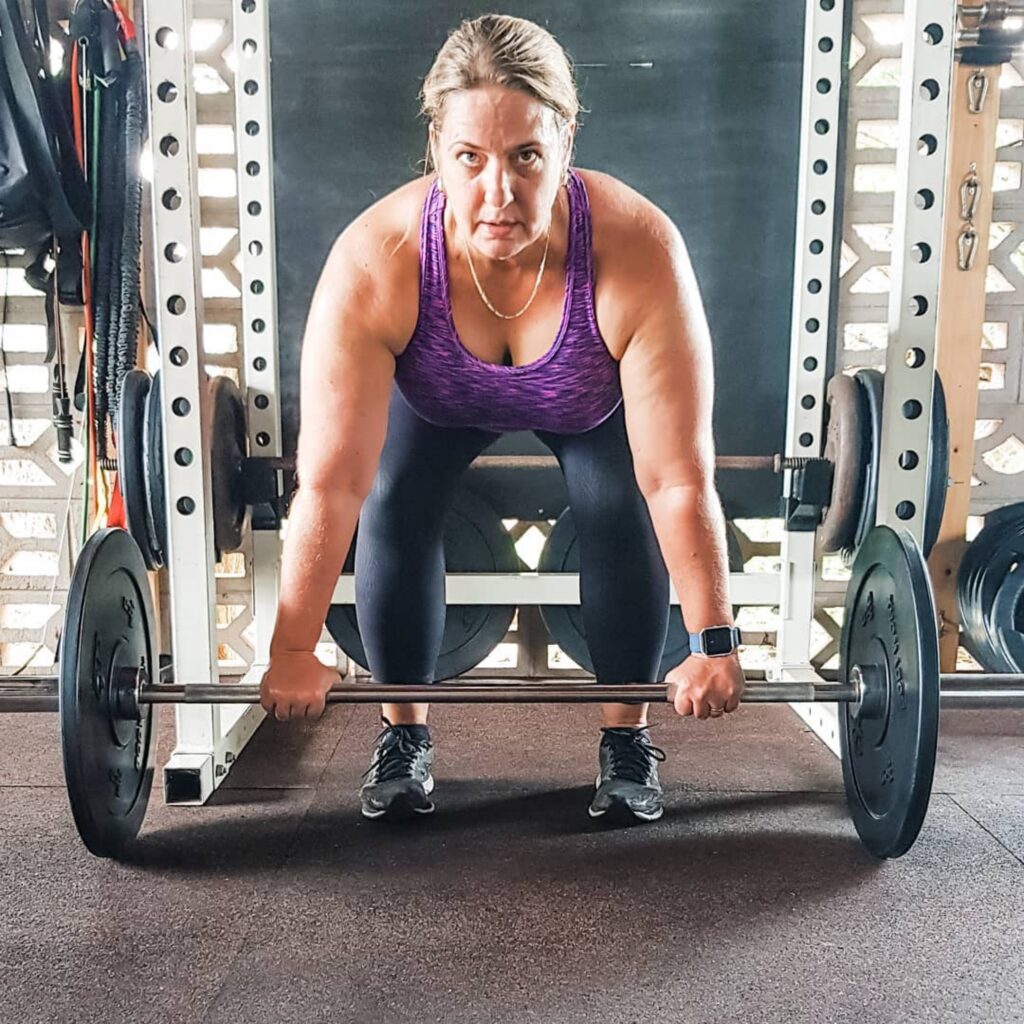 The above four tips should give you some great results. I wouldn't be surprised if you started seeing subtle changes in your pelvic health within a few days in working through the framework step by step.
 But when working with myself or one of my coaches, I've even seen people progress through this within just a few minutes. Just imagine how great it would feel if that happened to you!
If you like the above  tips, then you'll absolutely love POPMAX. Not only will you learn great tips and tricks like the ones above, but you'll also get detailed, step-by-step instructions for getting back to your preferred method of training within a few short weeks-not months as well as work towards building your strongest body possible. Because you deserve results that last a lifetime and not be consumed by fitness or prolapse.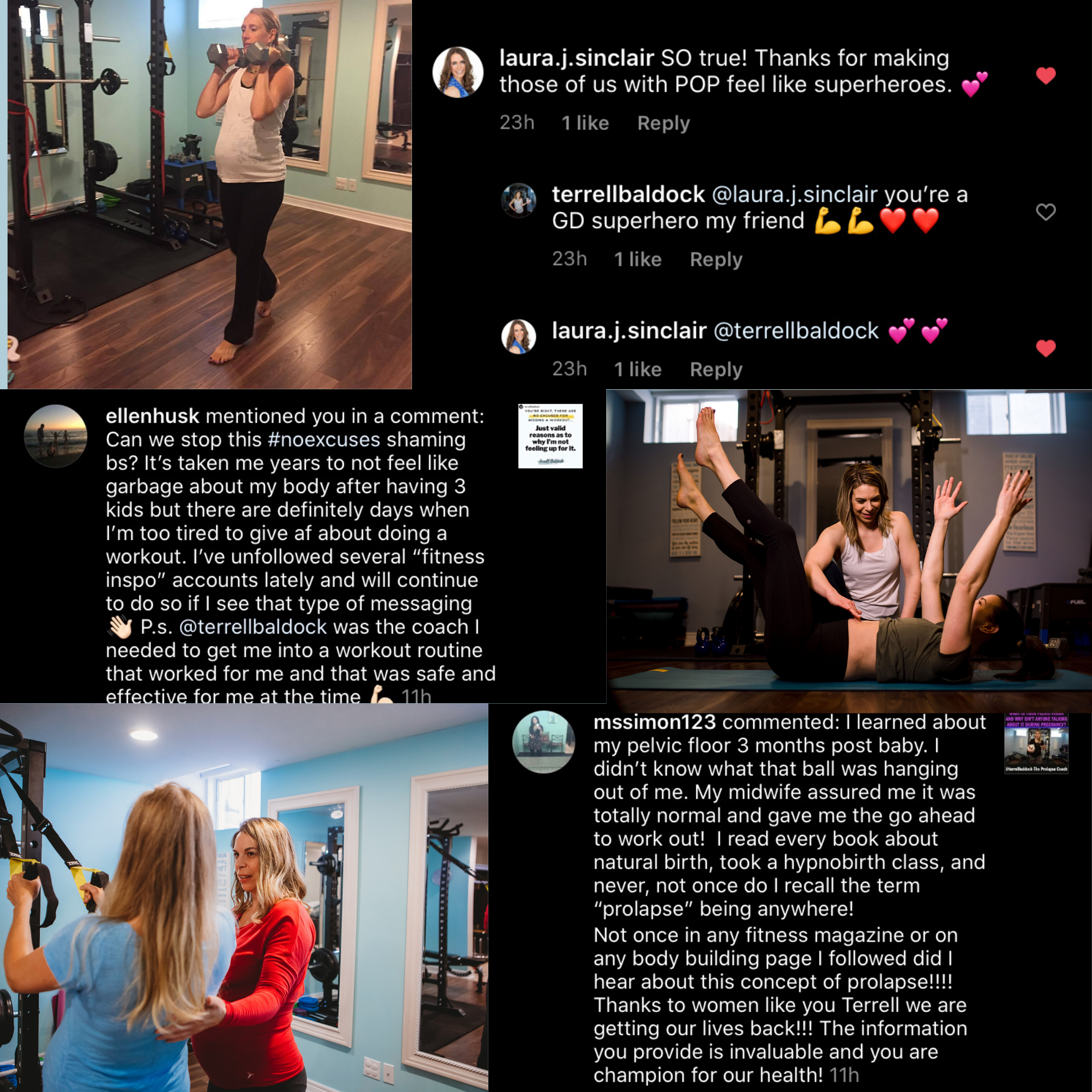 On your complementary Pelvic Health And Fitness Strategy Call, you'll discover:
How stress impacts your pelvic floor– even if you don't know how to navigate symptoms right now
How you can put this one single tip into action right way to start seeing results in just a few days

– you'll be amazed!

A stupidly simple trick for stress relief. Stress can impact pelvic floor function and it may show up as your symptoms on and off the gym floor
What the pelvic floor physios do when they treat their patients with prolapse symptoms, but through working within what you tolerate well on and off the gym floor
The secrets of navigating your symptoms on the gym floor and what you can do in your recovery time to maximize your results.

This one will blow you away!



And much, much more. By the time you finish your 4 month coaching program with POPMAX you'll know exactly how to navigate your symptoms on and off the gym floor in ways that work for you!

But that's not all…

When you signup today now you'll also get Mastering Intuitive Nutrition For Lady Parts  free, just as a thank you for your order. Inside this eye-opening Intuitive nutrition course you'll discover how to navigate your symptoms through nutrition. And here's what else you'll get:
The single best way to improve performance on the gym floor

– it makes it so quick and easy, you'll wish you'd known about it years ago!

– if you hate

recovery days because you feel lazy

, then you'll love using this

active recovery

strategy you can do with the whole family!

How to set realistic goals in just a few simple steps – you won't find a better way to reaching your ultimate BIG goal in 12-months or less 

that keep getting in the way

. And what's why

POPMAX

is so amazing – it makes

easy with direct access through the custom app

, because never again do you have to worry about

waiting for your next 1:1 check in or group coaching call. With our exclusive coaching platform for lady parts, you will only have to wait as little as 24 business hours for a response from one of our coaches.
Of course you don't have to take my word for it. See why so many others are raving about POP MAX by booking a call to see if you qualify below
Terrell has encouraged me to push myself outside of my comfort zone. She has helped me set goals that otherwise would probably not have been on my radar! I also wouldn't have been able to progress as far as I have without her.
I think that all pre-natal and post partum women would really benefit from Terrell's extensive knowledge around working with this population. There really are so many special considerations that cannot be overlooked. Terrell has really committed to being an up to date, expert in this field!
This error message is only visible to WordPress admins
Error: No feed found.
Please go to the Instagram Feed settings page to create a feed.