18-Months Postpartum And Menopause: Entering The Next Phase In Life With Three Small Children
Following the birth of my third child, a boy, 18 months ago, my body was thrown into fight of flight. Physiologically, it's been confused as to how to heal ever since.
My mental health suffered. I fell into a depression which I was medicated for, pursued therapy to process my emotions, and exercised regularly because it helped manage my stress.  
I wasn't getting better. Over time, my symptoms were becoming worse.
My "period" was frequent. It was a 14 day cycle with heavy bleeding. I left it for a few months, hoping it would get better. It got worse and unpredictable.
Sleepless nights has become the norm. And there is nothing like taking care of two little kids and a baby when you feel like you've been up all night getting shitfaced like you did in your twenties.
But the most telling tale something was wrong way my very frequent period for about 5 months. This was a familiar issue. Four years earlier, I was in the OR getting a blood-filled cyst taken off my right ovary. It took over a year of emotional hell to get a proper diagnosis and care.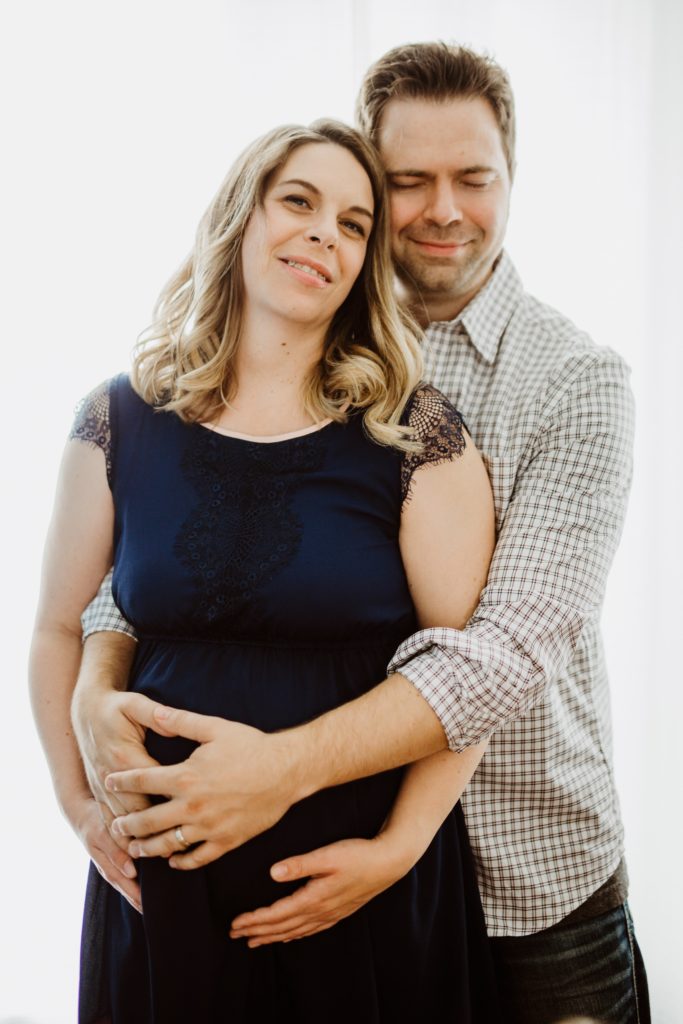 I wasn't willing to live through it again. I didn't want my family to go through it either. This time was going to be different. I didn't go the traditional medical route. This had failed me in the past.
I made an appointment with a naturopath who specializes in fertility.
Deep down, I knew what was happening. My fingers were crossed, it was stress.
After pints of blood drawn, waiting on results, and hoping for a simple explanation, I was officially diagnosed…I'm in menopause.
At a year and a half postpartum, my body never recovered from pregnancy and birth. Now, I enter another stage in my life. Another massive hormonal shift.
This has forced me to think about longevity. My kids are still really young and I'd like to stay as active and healthy for as long as I can.
I think about my life when they're graduating university, buying their first home, and having kids of their own. I want to be able to support them and be there for whenever they need. I'd like to be able to babysit the grandkids as we play tag at the part and still have energy at the end of the day.
I'd like to be the grandma my mom and mother-in-law can't be to my kids. Or the support my husband and I need because we're so tapped out.
As of now, I don't have this energy as their mom. Thanks, hormone induced insomnia.
I'll be starting my first round of progesterone therapy soon. This will hopefully improve my fertility, giving me a few more years of somewhat restful sleep and energy to keep up with my daily demands.
Not being able to keep with my kids has been the hardest part of this whole thing. I don't have much in me to enjoy them. I'm too tired.
I'm grateful for my health and will find a way to be grateful for menopause too. Right now, processing my feelings around this life-changing event is leaving me confused. There are so many questions, I can't make sense of.
I hope this hormone therapy works. I'm willing to try anything at this point.
My advice to you is to never stop advocating. Whether you need help with feeling lost in motherhood, unsure of how to exercise post-pregnancy or navigating through pelvic health, or your body isn't functioning the same way as it did. You know your body better than anyone and if you're not satisfied with the answers you're getting, keep searching.
And if you have questions about your fitness planning during and after pregnancy, or managing your pelvic health, hit reply in this email, I'm more than happy to help.
Strength And Lady Parts, my 12 week, an online training program for women who've given birth in the last year and/or living with pelvic health symptoms like peeing during workouts is now available. If you're ready to get back into high-intensity fitness like CrossFit, but need to learn to manage your pelvic floor symptoms, click here to learn more.
You are not alone.
Ciao my friend,
Terrell
Ready to maximize your postpartum fitness performance? Get my favourite strategies in Your Handy Lady Parts Handbook" 5 Considerations All Women Need For Fitness And Their Vagina. You will learn to minimize pelvic floor dysfunctions and improve your overall power you can use in both pregnancy and postpartum.